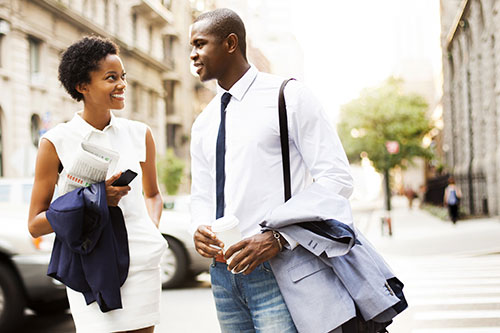 How do you protect yourself with the largest purchase of your life – your Metro Chicago home or condo?
The purchase or sale of your home is a large financial transaction that might cause stress, strain or worry. It can also be an exciting time of new adventure and possibility. It takes care and understanding to successfully navigate the complex process of real estate transactions!
For more than 30 years, Robins & Associates has had great success managing closings on behalf of both the buyer and seller. Our expertise protects your interests throughout the buying/selling process, including contract review, negotiation, inspections, title reviews, and closing.
Contract Review and Negotiation
For both the buyer and the seller, a contact begins when you sign the dotted line. Contract review and negotiation is common in real estate transactions and affords both parties with the opportunity to examine the contract in depth and request changes. We look for pitfalls in the agreement that could cause conflict or injury down the road, and work hard on behalf of all our clients to ensure a smooth closing of the transaction.
​Inspection Review and Negotiation
An inspection contingency allows the buyer the invaluable opportunity of having the property inspected by a professional home inspector. When representing the buyer, our office will review your inspection report and, if necessary, negotiate for repairs needed or allot credit for the repairs recommended by the report. If you are selling a property, we will advise on which demands from the buyer are appropriate, overreaching, or negotiable according to the inspection report.
Title Review
When reviewing a title, we make sure that you are either given or are giving a clean title. This ensures that there are no future ownership disputes over the property.
Representation at Closing
If you're selling a property, we join you at the closing table to ensure that all transfer documents are correctly executed and that you receive all funds that are due to you.
If you're buying a property, we review and explain all of the loan documents that you're signing and assure that they are correct. We also carefully explain and review "ALTA" (the receipt of the transaction) to make sure you're not being overcharged.